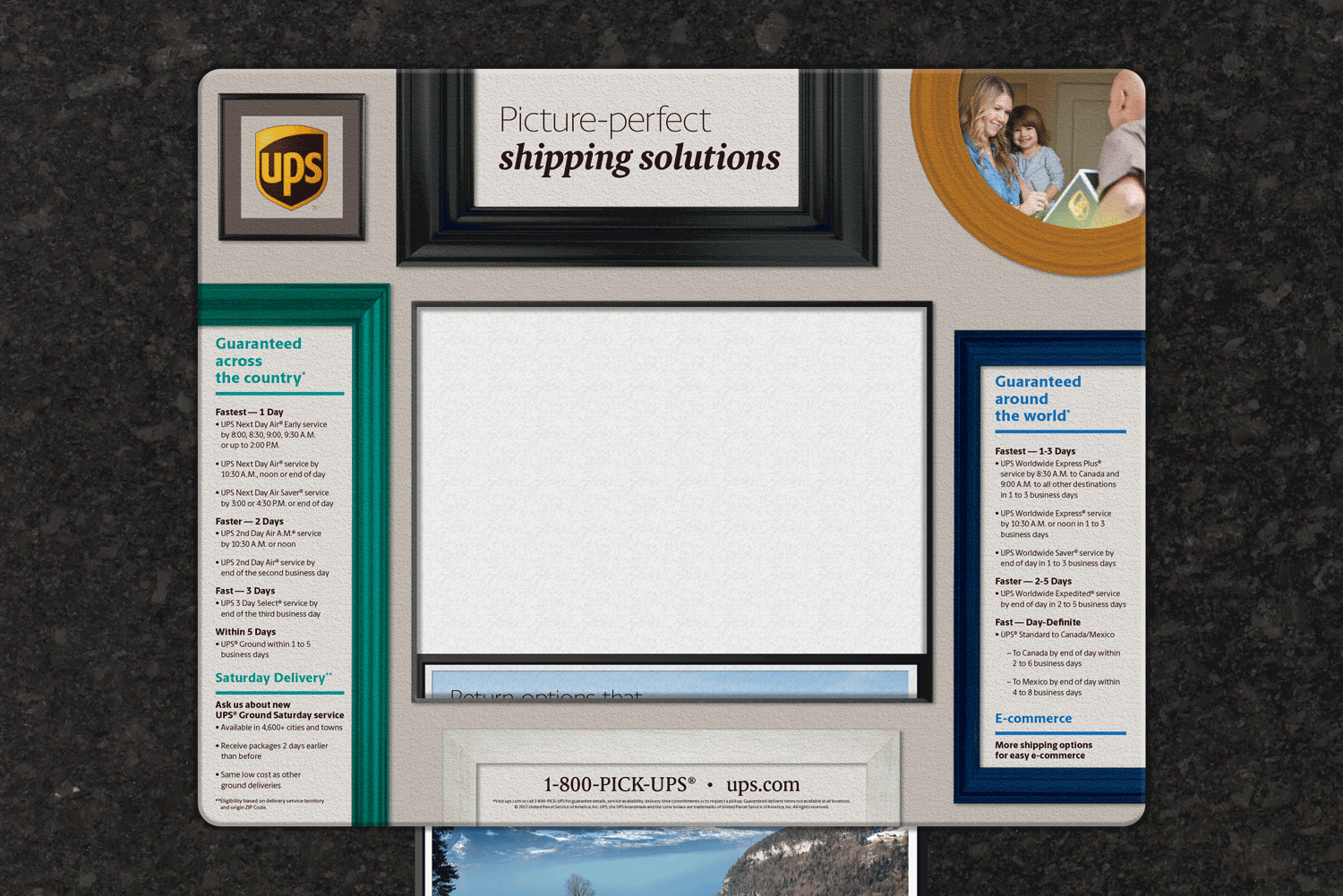 2018 The UPS Store Counter Mat
Every year, UPS needs counter mats for their more than 5,000 The UPS Stores across North America. The mats are used year-round, with inserts that store managers can change out monthly. This requires a flexible theme that fits with every season and holiday throughout the year. For 2018, my counter mat theme of frames on a wall was chosen.
With all the packages shipped via UPS to homes throughout the country, I saw UPS as a part of your family. And what better place for family than in a lovely, Pinterest-inspired photo collage?