I recently got into flipping furniture. Just for myself. I've taken a few pieces from around the house and given them new life. But this was my first project where I sought out a new piece to turn it into something I really wanted.
I found this beauty on Craigslist for just $65!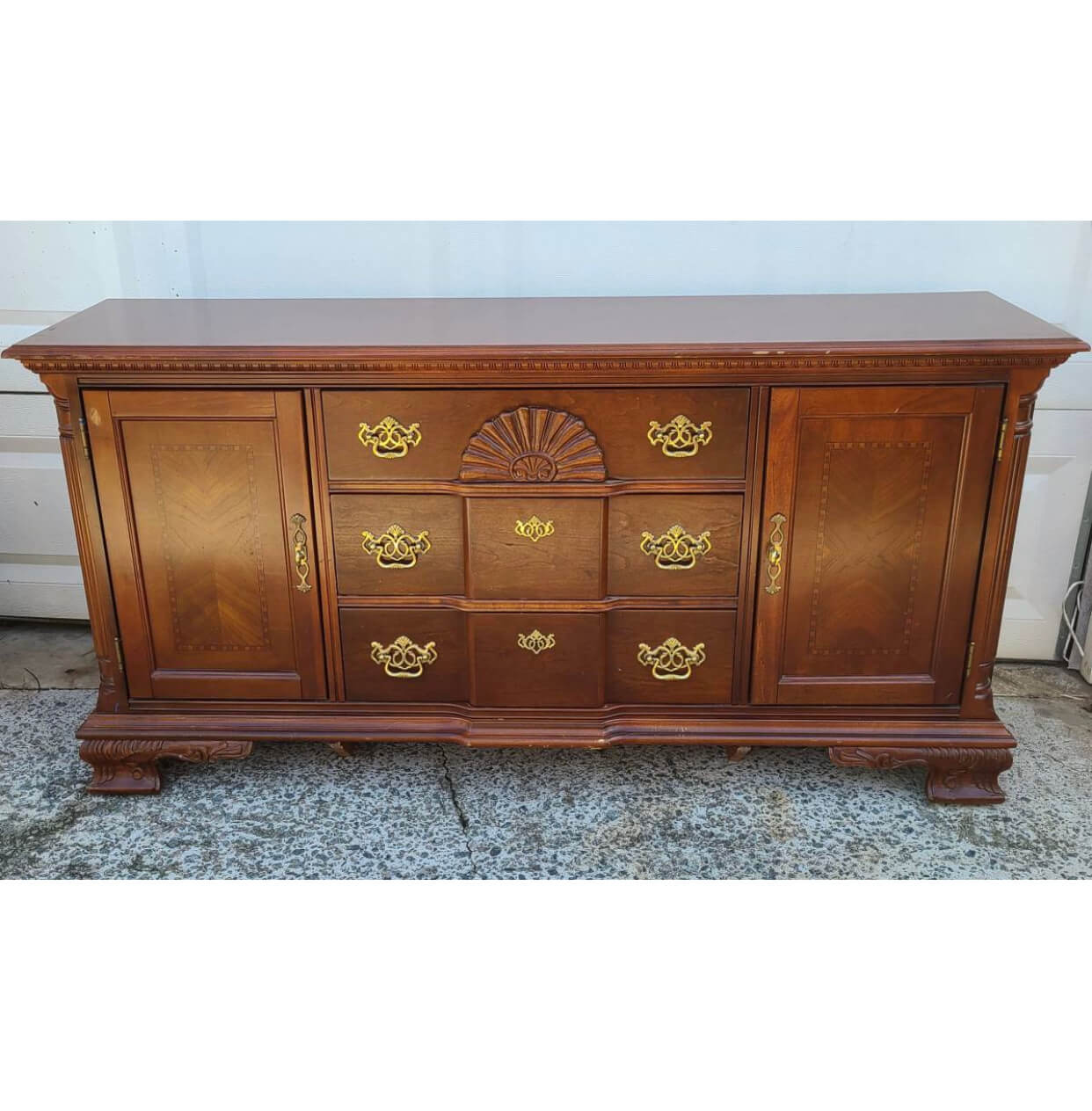 This was my biggest project so far!
First job was getting rid of those feet.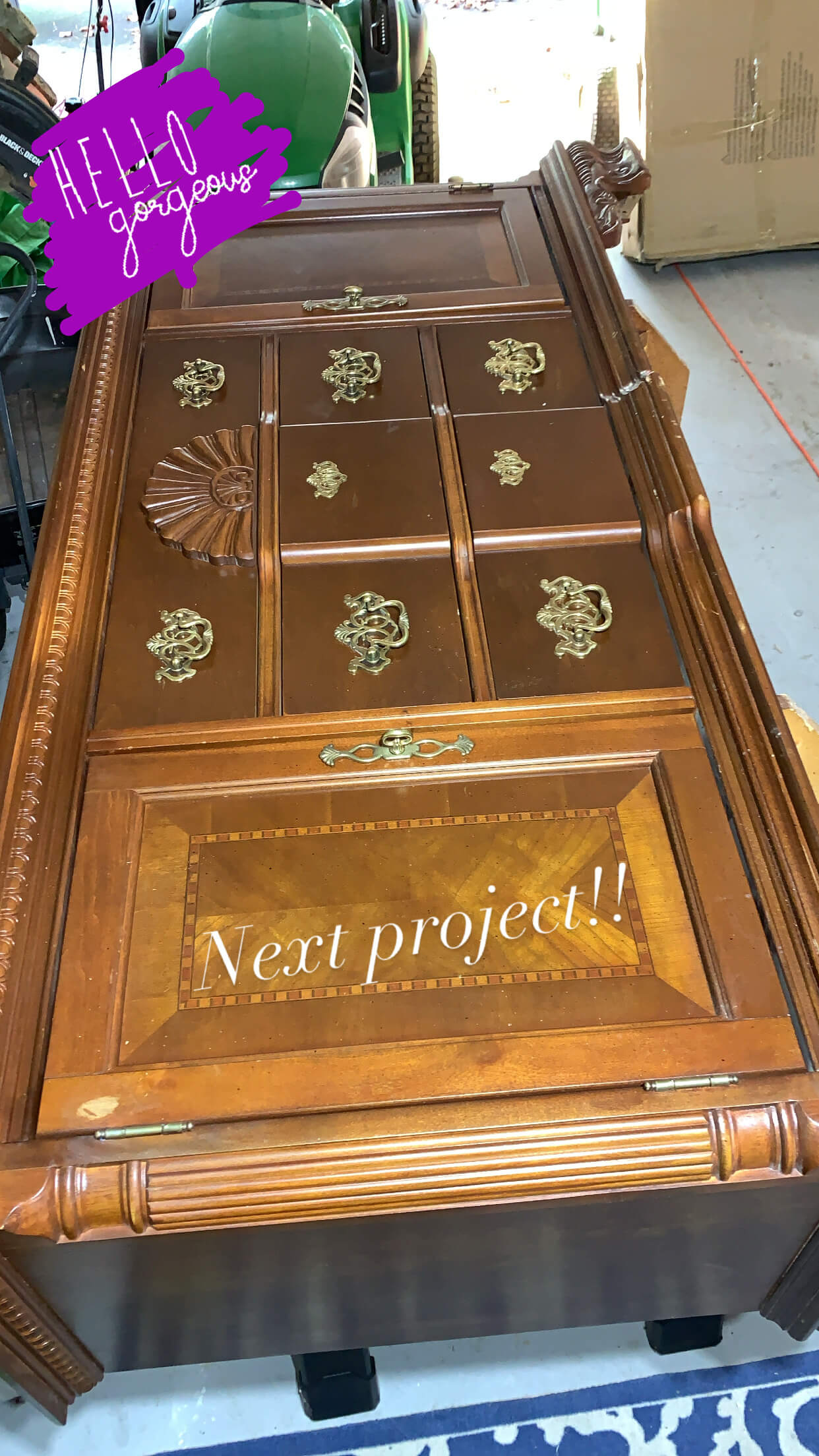 I was having a little trouble cementing my vision, so I decided to break out the photoshop skillz. This was my mockup.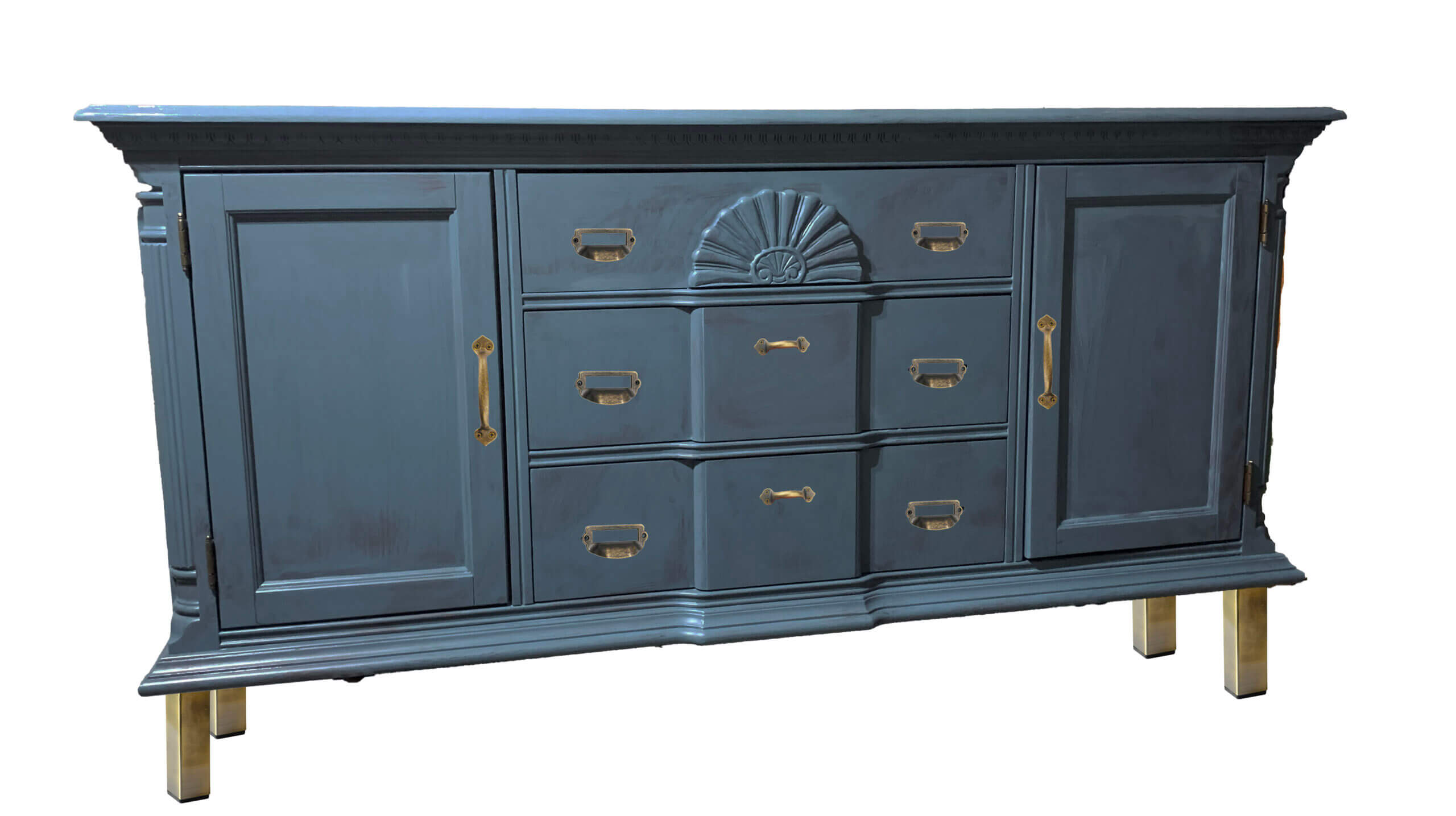 Once my vision was clear, I got to painting. I chose to go with a Behr paint, NYPD. I know that regular wall paint is not the proper or best choice for furniture. But it's just for me, and I wanted something durable and reasonably priced.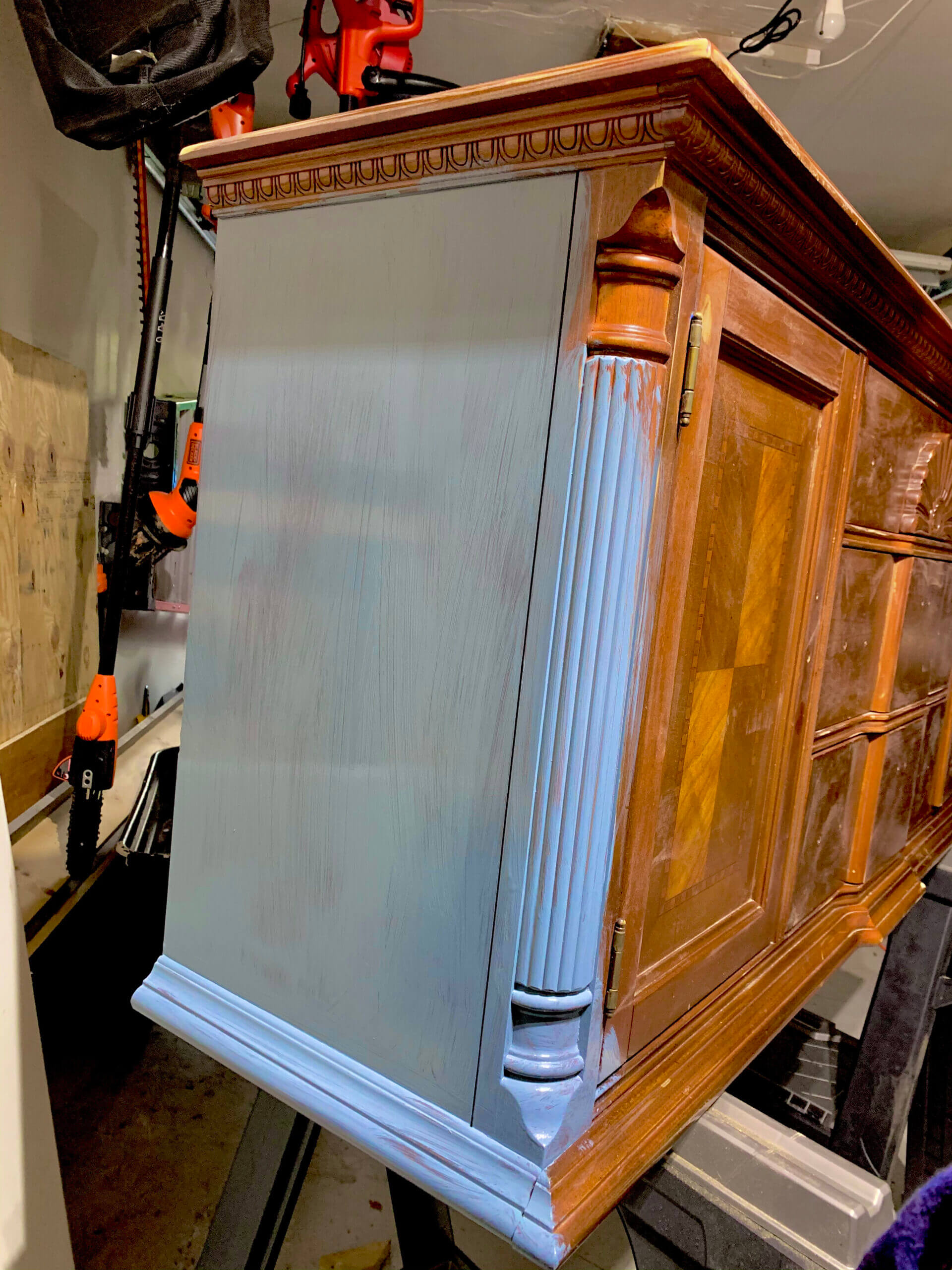 Started drooling a little when I installed this hardware. I had to deviate from my mockup hardware because of the hole distances. I didn't feel like filling and re-drilling new ones.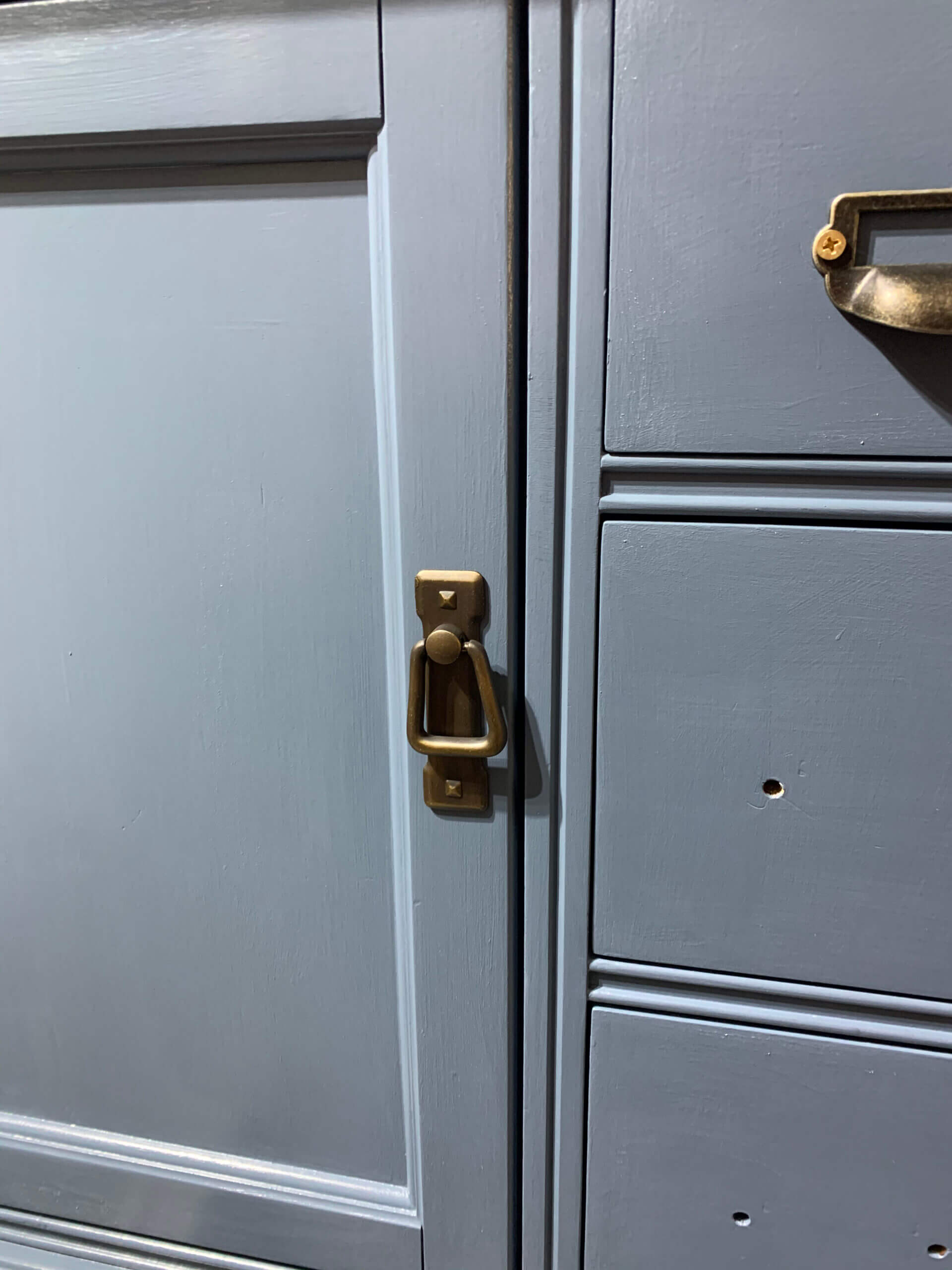 In the end, I am super happy with how she turned out! We needed a larger buffet/bar in our dining room, and I think she turned out pretty gorgeous! What do you think?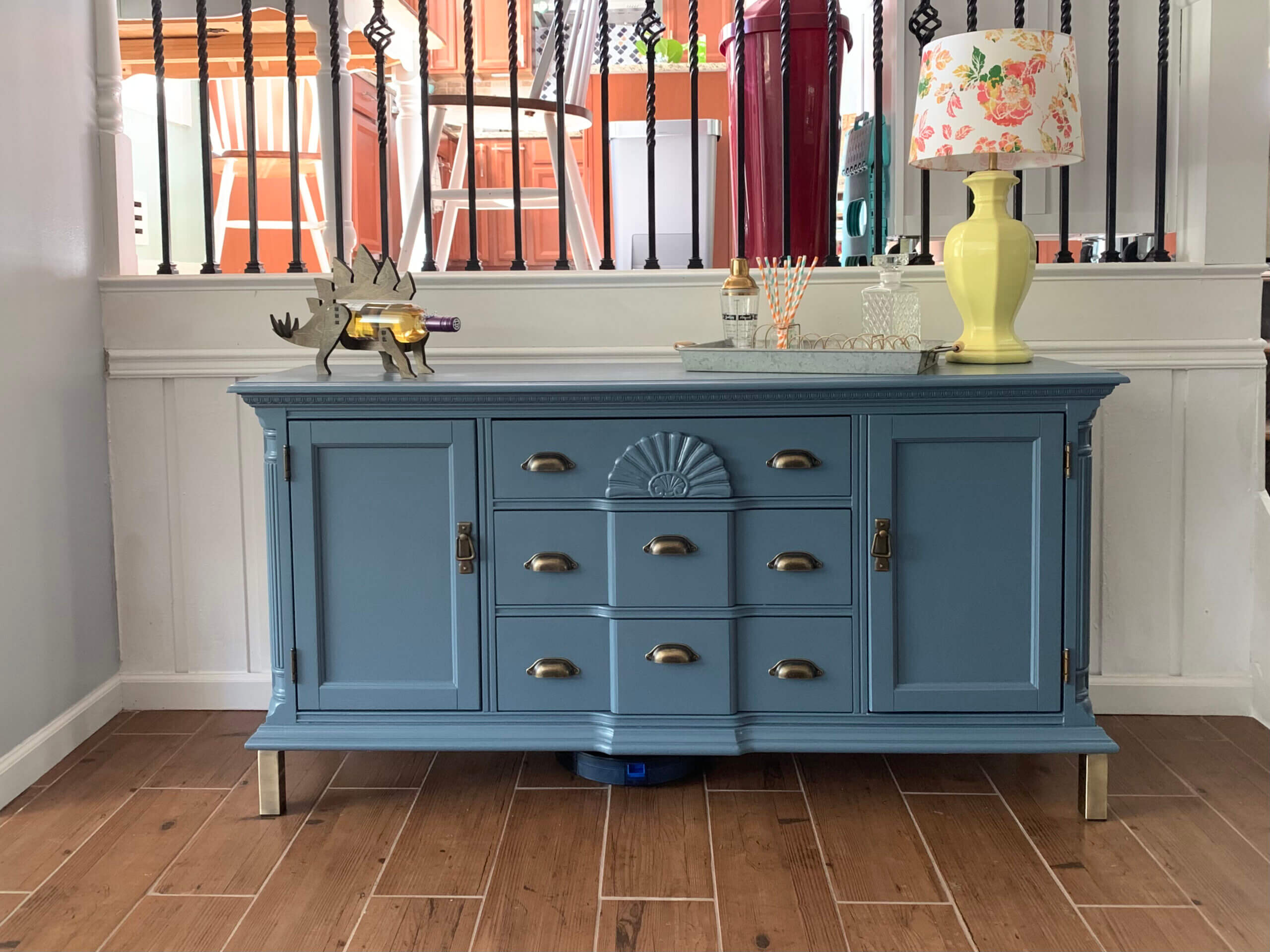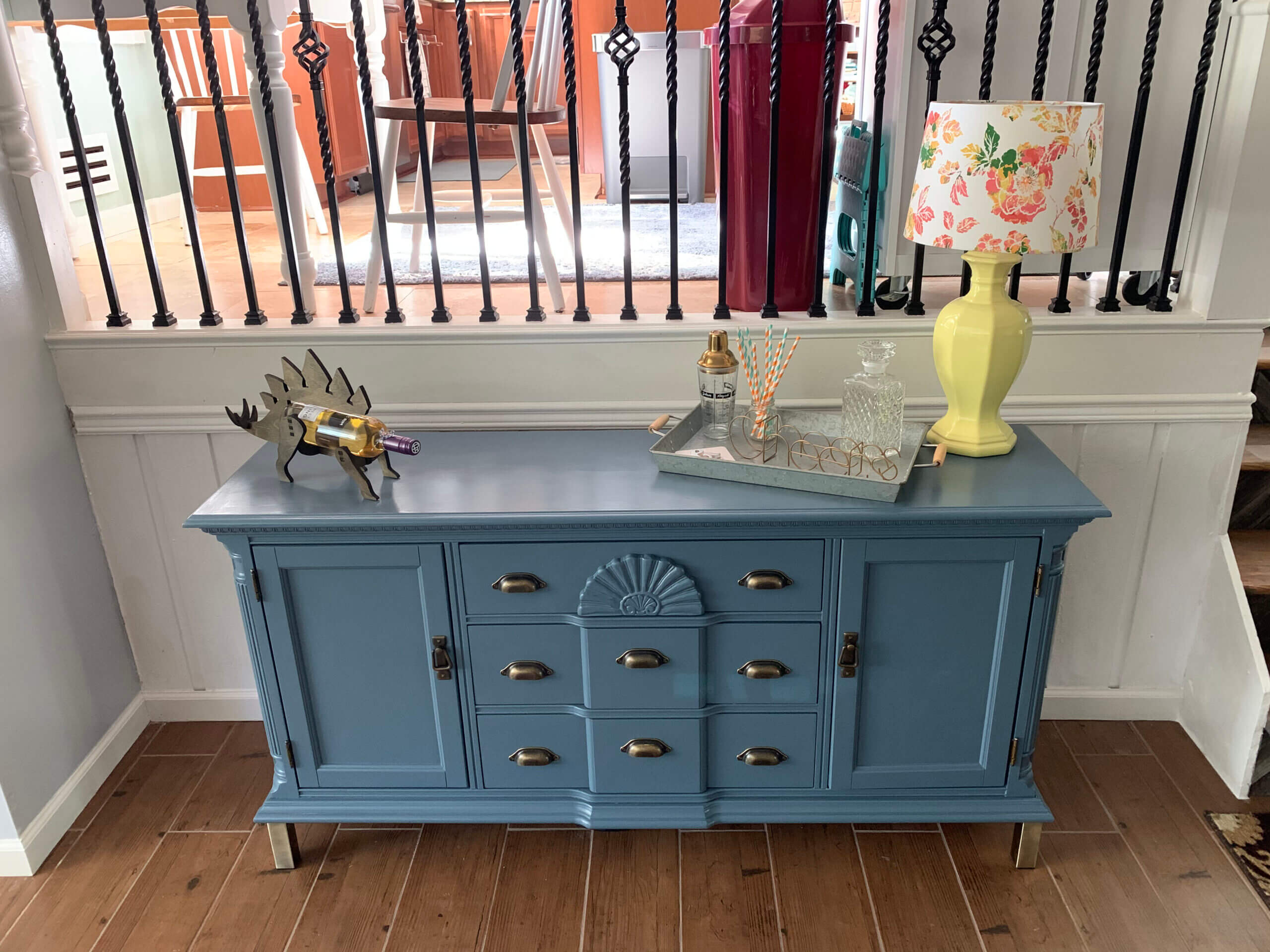 What sort of piece should I try next?